Hard Work Pays Off
One hears a lot about the hard work, the hustle and grind, and taking the stairs and to me, there's a big distinction between these two. Taking the stairs, as from my book, Take the Stairs, is not to do more.
It's not work. It's not even working hard.
It's discipline.
There's a very big distinction between discipline and hard work.
Hard work is about the intensity of it and the volume or the amount of it.
Definition of Discipline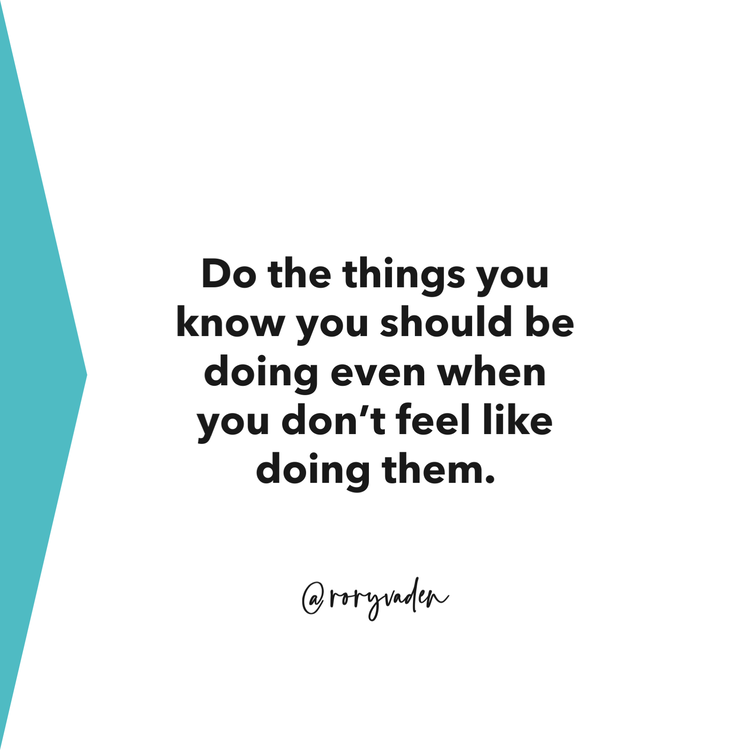 Discipline is doing the thing you know you should do, even when you don't feel like doing it.
For example, I'm not saying to go run a marathon. I'm saying workout 10 minutes every single day.
That's the difference.
It's not about the volume.
It's about listening and asking yourself what is the activity that if I'm honest myself, I am shying away from because I'm afraid?
Not because I'm tired, not because I'm overextended, but because I am scared.
That is the difference.
You only need to spend a few minutes per day on the right activities to be successful.
Most of us become experts at spending 12 hours, creating stuff for ourselves to do as a way of completing a bunch of menial trivial tasks so that we feel productive.
Meanwhile, it's a giant scheme to avoid doing the thing we know we should be doing that we don't feel like doing.
This is what we call creative avoidance in Take the Stairs.
That is the definition of creative avoidance.
If you are in sales, here's an example.
When was the last time you called through your list of past customers just to say, 'hi'?
That is a discipline that doesn't take a long time.
But if you call through your list of past customers and you get referrals from them, you can do more in two hours of doing that than you could do in two weeks of cold calling.
Some of us are afraid to call our past customers because we know we screwed them on the front end, and we're not convicted that they bought the right thing and had a great experience.
And we're scared to even talk to them and to face them and acknowledge what negative experience they might've had.
We're fearful.
But when you do everything with the long-term and with reputation in mind, you call them and every time you talk to them, they're like, "Hey, I got three people I need you to talk to."
That's discipline. That's reputation. That's long-term.
It is not work until your eyeballs bleed.
There's a total difference.
How about you? Are you developing habits of discipline in your life or work right now? If so, share in the comments!