A Speaker Your Audience Will Never Forget
Hall of Fame Speaker Rory Vaden will provide a once-in-a-lifetime experience through delightful laughter, profound insights and compelling inspiration.
Get Rory's "High Earner Habits" Masterclass Free
When you sign up to receive his blog updates via email
RORY'S INSIGHTS HAVE BEEN FEATURED IN:
RORY VADEN IS THE WORLD'S LEADING EXPERT ON THE PSYCHOLOGY OF INFLUENCE. HE DEFINES INFLUENCE AS THE ABILITY TO INSPIRE OURSELVES AND OTHERS TO TAKE ACTION. HE IS THE NEW YORK TIMES BESTSELLING AUTHOR OF TAKE THE STAIRS AND A HALL OF FAME SPEAKER.
His TEDx talk has been viewed over 4.5 million times, he is a 2x World Champion of Public Speaking Finalist and he was recently named as one of the top 100 speakers in the world by Inc Magazine. He is also the Co-Founder of Brand Builders Group where he teaches people to become more wealthy and well-known.
Rory works with every new keynote customer to create a highly customized version of his presentation. However, below are some of his most frequently requested baseline speaking programs.
RORY ONLY ACCEPTS 30 INVITATIONS TO SPEAK EACH YEAR. EXTEND AN INVITE HERE.
TAKE THE STAIRS: 7 STEPS TO ACHIEVING TRUE SUCCESS
Every business or enterprise needs to have their people performing at the highest possible level. Yet, a recent study of 10,000 people reported the average employee wastes 2.09 hours each day at work on non-related job tasks. The Average salaried employee in the US makes $39,795 per year which translates to costing a company approximately $10,396 per year per employee! PROCRASTINATION, as it turns out, is one of the most expensive, yet invisible costs to both individuals and companies worldwide. Is it possible that this imperceptible problem is taking money out of your pocket, preventing your company from growing, or holding you back from promotion?
Strategist and business speaker Rory Vaden shares key insights and erases common misconceptions about how to overcome procrastination, creative avoidance, distraction, priority dilution, fatigue and other common day success saboteurs by building lasting self-discipline.
After hearing Rory's hilarious and compelling speech, your audience will:
This presentation will include graphically displayed frameworks, critical introspective questions, live audience interaction, and humorous real life anecdotes.
[Note: This talk is available as a customized version applied directly to the following topics or themes: leadership, motivation, innovation, sales, teamwork, customer experience, corporate culture, performance improvement, ethics and values, productivity or corporate change]
MULTIPLY YOUR TIME: HOW LEADERS CREATE EXPONENTIAL RESULTS WITH LIMITED RESOURCES
We work at an incredible pace processing thousands of inputs each day, producing for more hours than ever before and yet we find that most of the time we still go to bed with dozens of unanswered emails and unfinished priorities. The stress and anxiety about all there is to do and the lack of time we have to do it can be a grinding frustration. There is a silent yet pervasive epidemic that stifles innovation, and consistently burns out our top human capital costing organizations millions of dollars in wasted time. This insidious dynamic that costs organizations millions of dollars each year is called Priority Dilution™.
Based on the insights researched and presented in New York Times bestselling author Rory Vaden's Tedx talk with over 3 million views, you will get insider knowledge from him and his firm Brand Builders Group. This program will challenge everything you know to be true about "time-management" as you will learn:
This session will help you reduce your stress, increase your focus and most of all teach you how to MULTIPLY YOUR TIME with 3-dimensional thinking!  
[Note: This talk is available as a customized version applied directly to the following topics or themes: leadership, innovation, teamwork, performance improvement, time management, productivity or work life balance] 
THE INFLUENTIAL PERSONAL BRAND: HOW TO TURN YOUR REPUTATION INTO REVENUE
Imagine never having to "sell" in your business. What if instead of having to do outbound prospecting, your phone rang, emails came into your inbox, and people reached out to you asking you to do business with them? That is the power of becoming a celebrity expert in your space and it's more possible today than ever before.
But the amount of information, techniques and tactics related to personal branding is daunting and overwhelming. There are so many books to read, so many tools to learn, and never enough time to get them all implemented. 
In this empowering and enlightening session, New York Times bestselling author and Hall of Fame Speaker Rory Vaden, will compile and condense all of the best strategies he's learned from building his own brand and advising  some of the top personal brands in the world like Lewis Howes, Kevin Harrington, and Julie Solomon. 
During this program you will be introduced to signature frameworks from Brand Builders Group, like the "Brand DNA Helix," "The Relationship Engine," and "The Content Diamond."  These simple and straightforward tactics will help you to immediately get clear on your marketplace positioning, expand your reach, build your personal brand, and increase your impact.
[Note: This talk is available as a customized version applied directly to the following topics or themes: personal branding, sales, marketing strategy, social media, digital marketing, or storytelling]
"Your presentation was spot on! They LOVED you!"
Judy Joel
US Field Development Manager at Pampered Chef
"Your session was one of the very best and most valuable we've ever had. Your content is great. Your stage presence is fantastic and you have just the right abount of humor. Incredible job!
Cody Foster
Founder of Advisors Excel
"Rory is a dynamic speaker with a great message!"
Darby Hawkins
Meeting Planner & Services Coordinator at Furniture First
"Thanks for an incredible job well done!"
Tracy Christman
Vice President of Vendor Alliance at Budget Blinds
"Rory was a true hit with our folks!"
Jim Brazell
Sales Director at Land 'O Lakes & Purina
"His delivery was entertaining, inspirational and thought provoking!"
Tim McMullen
Executive Vice President of Leidos Health
"Rory showed us a refreshing new look at discipline that motivated and educated our people. His message hit the mark and he did a wonderful job showing our group he understood our industry and company."
Mike Doolittle
CLU, Chief Development Officer Financial Representative at Northwestern Mutual
"Rory, your presentation was awesome- I loved your humor in among the serious stuff, and your personal stories, which made the whole message very human and real."
Roanne Dods
Small is Beautiful
"Your presentation was everything I've hoped for and more."
Vicki Giles Fabré
Executive Vice President of Washington State Auto Dealers Association
"He is a passionate and engaging speaker. Attendees walked away, inspired and with actions they can take immediately to achieve success."
Luann Dunsford
CEO of Michigan Works! Association
"Our attendees had raving reviews about your keynote presentation."
Katie Eichelberger
Marine Retailers Associations of the Americas
"Rory captivated the sold-out audience, nearly 600 individuals. Thanks to his amazing presentation, we raised a record amount of funds. "
Lori Canova
MSW Chief Executive Officer of "I Have a Dream" Foundation of Boulder County
"I was blown away! You are an amazing speaker and teacher."
Christy Singleton
Executive Director of Mercy Ministries of America
"His presentation was inspiring, informative, and stimulating. I would love to have him back with us!"
Sandra Rawlin
Griffin first Assembly of God
"Rory Vaden has a unique ability to inspire and empower those in his audience. His energy, humor and wisdom created the environment to connect with all ages. Rory's self- discipline strategy has made a strong impact on my organization."
Alia Head
National Sales Director of Mary Kay
"The presentation was outstanding due to your delivery and its relevance to our workplace. Thank you!"
Kyle Williford
Senior Manager, Midwest Region at Global Knowledge
"Rory was terrific!"
George Koroghlian
President and Chief Operating Officer of CivLee Nolan & Koroghlian, LLC
"Our staff really enjoyed the Take the Stairs and found it both personally and professionally motivating."
Mandie Emberson
Vice President of Northwestern Benefit Corporation of Georgia
"This is the best speaker we have had in thirty years!"
David Schulman
Mass Mutual Financial Group
5 Reasons You Should Hire Rory As Your Next Keynote Speaker
PRACTICAL
Your audience will be challenged. Rory provides fresh original concepts that they have never heard before that they can immediately apply to their daily life. He will present eloquent and precise ideas that are rooted in deep data-driven expertise and knowledgeable actual experience that will expand the thinking and competence of your audience.
INSPIRING
Your audience will be motivated. Rory introduces principles and frameworks that are truly useful. He will will create a distinct energy that your audience has never experienced before and he will begin conversations that far outlast his time at your event. They will walk out of the room ready to do the hard work that is necessary to succeed.
ENTERTAINING
Your audience will be captivated. Rory has a unique and endearing style that incorporates compelling stories with insightful content. Plus, he is (surprisingly) funny and delightful. There is a reason why he is a two-time World Champion of Public Speaking Finalist and one of the youngest people to ever be inducted into the professional speaking Hall of Fame: Rory crushes it on stage.
CUSTOMIZED
Your audience will be refreshed. Rory is a connoisseur of ideas who will bring you ten thousand concepts distilled down only to what is most relevant for you. He will spend time learning about your organization beforehand and will incorporate elements that show how he was a hand selected part of your team. Plus he and his team are experienced, drama-free and super easy to work with.
ACTIONABLE
Your audience will be activated. Rory has a distinct ability to call people to action. He will leave them feeling renewed and energized to go out and actually execute on what needs to be done.. You will hear people executing on and talking about his principles long free he is gone.
RORY HAS DELIVERED KEYNOTE PRESENTATIONS TO: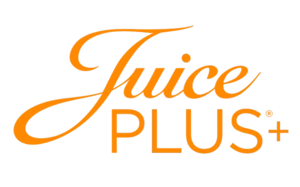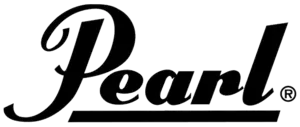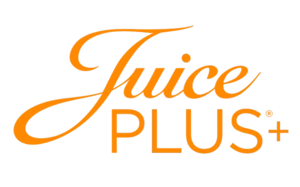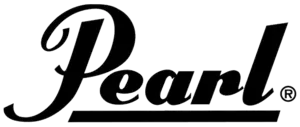 RORY ONLY ACCEPTS 30 INVITATIONS TO SPEAK EACH YEAR. EXTEND AN INVITE HERE.