The Value of Education
The next level of results always requires the next level of thinking.
This is something that we talk about in Procrastinate on Purpose when it comes to learning how to multiply time.
This is one of your biggest jobs as a leader.
Your frame or care is the same knowledge meter as applies to you, it also applies to your team.
It is again realizing that if they're not taking action, it may not be just because they're lazy.
It could be their lack of knowledge.
And if they're scared, it's not necessarily just an emotional conversation, it's asking oneself, how can I increase knowledge?
If I increase their knowledge, their confidence increases as a by-product. Their action will follow suit.
How to Inspire Your Team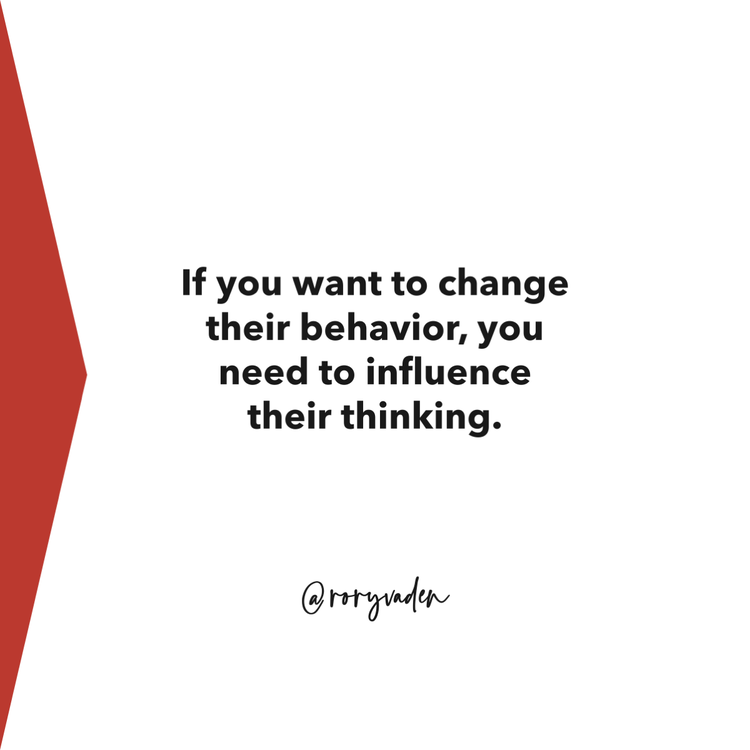 It's much more empowering for both you and them to determine if I can teach them a little bit more, or if I can have someone on my team teach them a little bit more, then that's going to increase their confidence and the likelihood of their action.
When it comes to educating, this is one of my favorite little quotes: "Tell me, and I forget. Show me and I remember. Involve me and I understand."
To the point that you can role play, follow them, shadow them, share presentations with them, and demonstrate for them, you're going to have a much better success rate than giving them a training manual and wishing them good luck.
One of the highest calls of a leader is if you want to change their behavior, you need to influence their thinking.
One of your roles is to influence their thinking is to teach them how to think, how to make decisions, how to evaluate choices, and not only what to do, but how to process situations.
It's teaching them how to think. It's influencing their thinking.
It's just like a parent, right? You influence the child's thinking. You're the one who tells your children what is right and wrong.
You're doing the same thing as a leader. To the extent that it applies to your business, you've got every right to do it. That's why you are there and you have to create permanent changes in their thinking in order to reinforce permanent changes in their behavior.
If you boil leadership down to actual behaviors that the leader should take and inspire higher team performance, you should study, set the example, recruit, keep the vision in front of them, inspire, coach, and educate.
S.E.R.V.I.C.E.
Those are the actions of influential leaders and the value of education is one of the important ones.
How about you? How are you, as a leader, providing the education that your team needs? Comment below.