Creating a Vision Board as a Leader
I'm holding a brochure from 2014 in the video, and you might be wondering, "Rory, why are you holding this brochure from 2014?!" This is because it is for an event that was on my vision board. The event is called the Global Leadership Summit. To my knowledge, it is the single, biggest leadership speaking event in the world. I put this on my vision board in 2014 because I dreamed that one day I would get to be a speaker and faculty member as a part of the Global Leadership Summit which is widely recognized as one of the top leadership training events in the world.
Developing Qualities of Leadership in You
I am proud, honored, and excited to tell you and invite you to the 2020 Global Leadership Summit Replays on October 22nd-23rd and November 6-7th, where you can see yours truly speaking on the faculty.
We have an incredible faculty this year. We have President George W. Bush, Craig Groeschel, Bishop T.D. Jakes, Sadie Robertson Huff, Lisa Terkeurst, and Marcus Buckingham to name a few. So many amazing leaders and teachers, and I am honored to be on staff this year.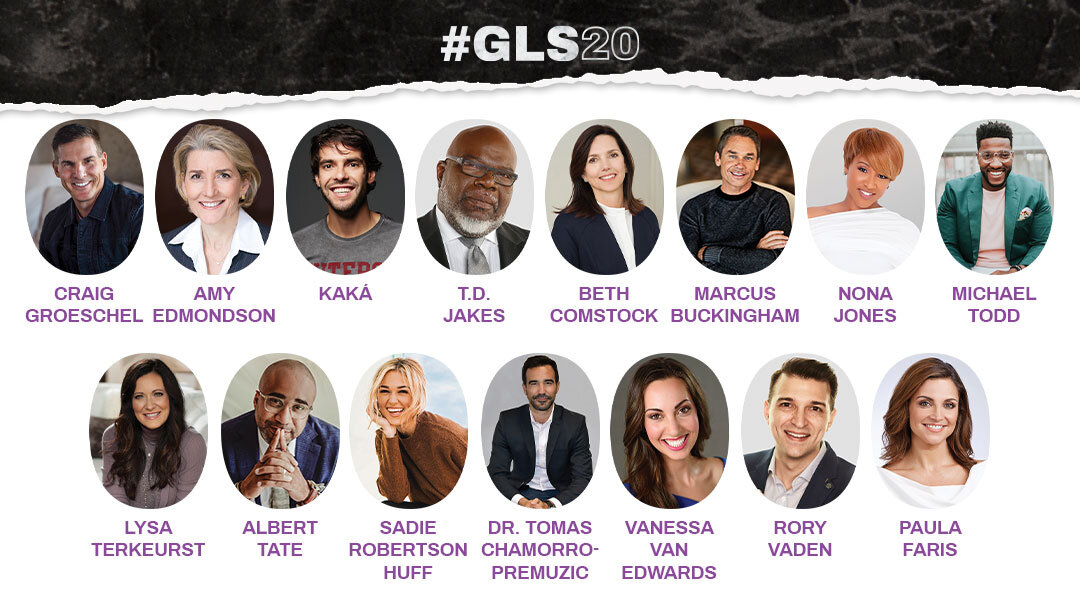 If you are a leader, which you likely are if you're reading this, there is someone that you are influencing.
And that means that you have a responsibility as a leader to be trained, to be developed into, to learn some of the most powerful techniques so that you can be a better leader.
Use Your Leadership Influence
The Global Leadership Summit is one of the best places in the world to do that. Normally there are 10,000 people in the arena with hundreds of thousands watching online. This year, because of COVID, it's all going to be online.
I'll be there, live at the event, but you can live stream from the comfort of your own home and get access to some of the best leadership training in the world delivered directly to you. It's an extremely affordable event, in my opinion, compared to lots of other leadership training.
Check out the Global Leadership Summit this year and use my code GLS20RV to get a special discount! I hope that you have the opportunity to attend.
And remember, all of us have influence.
Will you be attending this event to develop your leadership skills and influence? Drop me a comment below and let me know!