Become
Wealthy & Well-Known
New York Times bestselling author and Hall of Fame Speaker Rory Vaden helps small business owners to grow their reputation and their revenue.
RORY'S INSIGHTS HAVE BEEN FEATURED IN:
build your influence and your income
Get Rory's "Influential Leader" Video Course Free
When you sign up to receive his blog updates via email
WE ALL WANT TO ACHIEVE OUR FULL POTENTIAL
But the vast majority of us feel too busy, buried, and behind.
While the idea of becoming more successful is inspiring; it can also feel daunting and unattainable. 
Most people today are so overwhelmed, spread thin, and pulled in so many different directions, that it's easy to get stressed and discouraged as they realize that they may never reach the level of achievement they feel personally called to. 
Oftentimes, achievers are so maxed out doing what they're already doing that they can't imagine a life of doing even one more thing. Yet somehow, they know deep down, that there is still more they want to give the world and there is more they are meant to achieve.
Rory has spent his lifetime studying ultra-performers and discovering consistent predictable strategies that can be used to achieve impossible goals, accelerate income growth and even attain globally renowned influence.
Being raised by a single mother, he started from humble beginnings but used what he learned to become an 8-Figure Entrepreneur, a Hall of Fame Speaker and an advisor to some of the most respected individuals and organizations in the world.
"I've been in business for 30 years and I've never worked with anyone like you before. Rory, you are remarkable!"
#1 WSJ Bestselling Author
Host of The Ed Mylett Show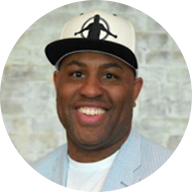 "When it came to one of the most important projects of my career, I brought in Rory to be my coach and he single-handedly prepared me to succeed."
NYT Bestselling Author
World-Renown Motivational Speaker
"Rory is one of the most brilliant strategists I've met on how to take your business and brand to another level."
NYT Bestselling Author
Host of The School of Greatness Podcast
"Working with Rory was one of the best experiences I've ever had! His frameworks will blow your mind! I highly recommend him!"
NYT Bestselling Author,
Top Ranked Podcast Host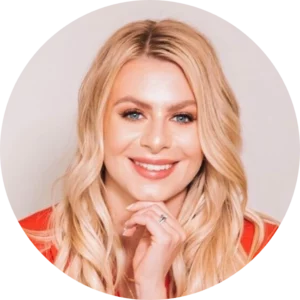 "Working with you has been absolutely amazing. My mind is still BLOWN from our session. You are a freaking genius."
Cofounder and CEO of BossBabe

Rory's Proprietary Methodology
Anyone who aspires to achieve more in their own life can do it by mastering Rory's proprietary methodology: "The Four Levels of Influence."
The 4 Levels of Influence
Rory's expertise is in studying the psychology of Influence – which he defines as the ability to inspire yourself and others to take action.
His research and teachings therefore center around developing strategies that move people to overcome procrastination, distraction, and priority dilution to do the things that must be done so that they can achieve true success.
Level 1 – Influencing yourself to take action.
Level 2 – Influencing another person to take action.
Level 3 – Influencing a group of people to take action.
Level 4 – Influencing a community of people to take action.
Every once in a while a writer comes along that completely shifts the way an entire generation thinks. Rory may be the one!
 New York Times bestselling author of The Traveler's Gift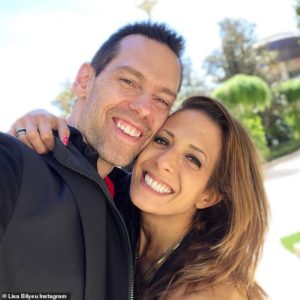 Rory you have been so incredible to work with! You are such a beast and you have helped Tom and I in so many ways!
Founders of Impact Theory
Your system is remarkable! We used your strategies and closed $300k worth of deals the day after our training with you!
The first step to becoming an ultra-performer is being able to influence and coach yourself to take action. If you want to build a better business; you need to first become a better person. 
This means that you're able to command your own self-discipline in a way that it leads you to overcome procrastination and become extremely successful at achieving anything you're doing. 
This is precisely what Rory talks about in his #1 Wall St Journal and #2 New York Times bestselling book Take the Stairs (which has now sold hundreds of thousands of copies and been translated into over a dozen languages).
"Rory's book Take the Stairs gives you the tools you need to take control of the only person holding you back: yourself."
#1 NYT Bestselling Author
Host of The Dave Ramsey Show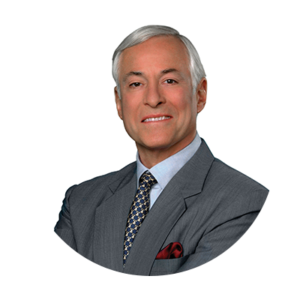 "Rory shows you how to develop the courage, character, and determination to succeed in anything you attempt. His work can change your life!"
NYT Bestselling Author
World-Renown Motivational Speaker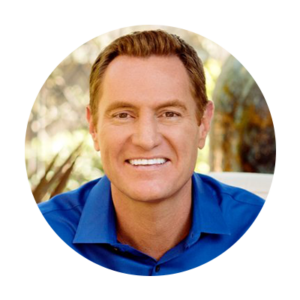 "Rory will tell you the truth about what it really takes to become a massive success in every area of your life."
NYT Bestselling Author
Founding Publisher of SUCCESS Magazine
After you've learned to influence yourself, the second step is that you must learn the art and skill of ethically influencing another person. A huge part of becoming successful means being able to convince and persuade other people.
While this is commonly referred to as selling, Rory and his wife and business partner AJ, have developed an entirely unique outlook on sales training called "Pressure Free Persuasion." 
This service-centered approach teaches you how to make even more income by putting the needs of your prospect's ahead of your own. Level 2 influence will teach you how to make the sales without the slime.
"Rory and his team helped me grow my business from $100k to nearly $1 million in just over 2 years."
Author, Speaker, Consultant
Former Sr Advisor to Barack Obama
"Over a 4 year period, I completed every single course that Rory offers. During that same time, my business grew $2 million dollars in annual revenues. His strategies have been so helpful to me."
Bestselling Author
Founder of Organize 365
"Your training was crucial in helping me generate over $1.2 million in my first full year as an entrepreneur!"
Coach, Consultant, Speaker
#1 Sales Producer at Salesforce
The third level of influence is learning how to help a team of people succeed. 
This happens predominantly by learning how to prioritize your own focus as a leader in the midst of massive chaos and distraction (based on Rory's TEDx talk, "How to Multiply Time", with millions of views) and by understanding the 7 fundamental behaviors that inspire higher team performance (taught through Rory's "Influential Leader" curriculum). 
These methodologies and frameworks are what led Rory to be named as "one of the top 100 leadership speakers in the world" by Inc Magazine.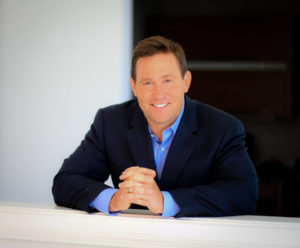 "You have helped us clarify our entire process for scaling up our internal team in a quick and simple way. This process is genius. Pure genius."
Bestselling Author of The Energy Bus
World-Renown Motivational Speaker
"The thing I love about Rory Vaden is that long before he teaches principles, he lives them. If you've ever thought, 'I wish I had more time,' follow his great principles."
NYT Bestselling Author
Top-Ranked Podcast Host
"In the few years that we've been following several of the teachings of Rory and his team, our firm has doubled it's revenues!"
Co-Founders of BOSS Retirement Solutions
Contributors to FoxBusiness.com
Activating an entire community of people around an idea or a movement is the fourth level of influence. 
Often this includes learning tactical skills like digital marketing, creating thought leadership, writing books, growing an online following and public speaking. This is the dedicated focus and specialty of Rory and AJ's rapidly-growing company, Brand Builders Group. 
After working with several of the world's most recognizable influencers, Brand Builders Group has quickly become one of the most respected personal brand strategy firms in the industry.
"You have an incredible process to help people create a customized monetization strategy that allows them to get rich while making a difference in the lives of others. You're amazing!"
Original Shark on Shark Tank
Creator of "As Seen on TV"
"One of Rory's superpowers is helping other people to find their own superpowers. Your whole process has been huge for me!"
NYT Bestselling Author
Viral TEDx Speaker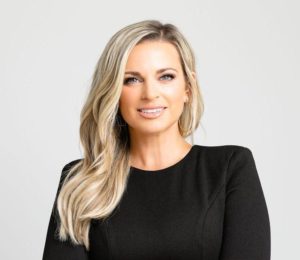 "Since working with you, I have built a 7-figure business, shared the stage with Daymond John, Ed Mylett, and Jamie Kern Lima and become a Wall St Journal bestselling author!"
WSJ Bestselling Author
Serial Entrepreneur
Interested in Having Rory
Raise your influence, impact and income
Regardless of where you (or your team) are at on your journey, Rory and his company's programs can help equip you to:
About Growing Your Business?
You found your way here because something inside of you is calling you to become even more influential. You know you were born for greatness and you know you have more to offer to the world. We can help you draw it out. Get engaged with us and let us guide you to access your full potential so that you can bring out your best work and build a better business. We've made it our life mission to make sure it happens. We can't wait to meet you!
Rory Vaden is a New York Times bestselling author, 8-Figure Entrepreneur and a Hall of Fame speaker. He has a viral TEDx talk with millions of views and and he's been invited to speak for companies like Google, P&G, Aflac, Cargill, Northwestern Mutual, Pampered Chef, Wells Fargo Advisors, Novartis, Juice Plus and EXP Realty.
His insights have been featured on Good Morning America, Fox and Friends, in The Wall St Journal and numerous other major media outlets. His book Take the Stairs has sold hundreds of thousands of copies and been translated into over a dozen different languages.
He and his wife, AJ, are the Co-Founders of Brand Builders Group where they teach mission-driven messengers how to build their influence and monetize their personal brand. Their clients are people like Lewis Howes, Eric "ET Hip Hop Preacher" Thomas, Ed Mylett, Amy Porterfield and more. Rory is considered by many as one of the world's leading experts on the psychology of Influence.